Archive for the 'Futanari Sex' Category
Check out this delicious hentai shemale, she has been blessed with a voluptuous body, huge bangers and a large cock that hardly fits in her panties! She comes back from gym classes and locks herself up in her bedroom, pulling her shorts of and unleashing her huge cock from underneath her undies.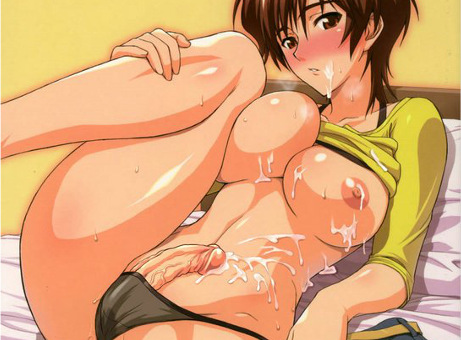 She pulls her top up and frees her big titties, her nipples are so hard as she masturbates herself and blows her load all over her knockers and face! Who knows what kinky hentai shemale sex fantasies are running through her dirty head!