Posts Tagged 'Futanari whore'
Nobody knows where this small town is, but rumors say it's full of nude shemales who walk around day and night, fucking each person they meet! Now, thanks to the artist, we can see what's really going on in this lustful town. Indeed, the kinky futa girls are all over the place!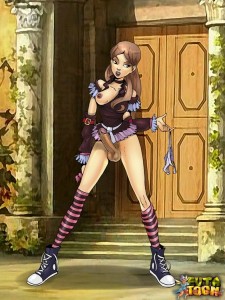 They play with each other, sticking their meaty batons inside each other's asses, moaning from pleasure!  Beautiful long-legged shemale teens who spill their hot cum on each other's faces – you've gotta see this!